Shop & Stay
Woodburn Premium Outlets is the top destination for tax-free outlet shopping. Conveniently located off Interstate 5 between Portland and Salem, this shopping center features over 100 stores including Adidas, Coach, Columbia Sportswear, Levi's Outlet, Michael Kors, Nike, The North Face, Polo Ralph Lauren Factory Store, Tommy Hilfiger, Tory Burch and more at up to 65% off every day. Designer name-brands, skylight-covered walkways and beautiful Northwest architecture and landscaping make this a unique and fun shopping experience year round. Whether you're from the area and need a day to shop your favorite brands, or you've traveled to the Pacific Northwest to explore the beautiful landscape and culture, Woodburn Premium Outlets is the ultimate shopper's destination. Enjoy an assortment of delectable dining options at one of the available restaurants or grab and go stations while shopping for an experience that is truly unlike any other. Either way, you'll love the shopping, dining and attractions readily available in the area.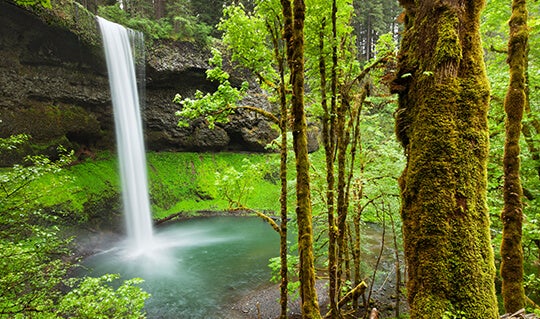 Attractions
Whether you plan on shopping at Woodburn Premium Outlets for a day or staying in the area for an extended vacation, you'll love the endless attractions that are available for you and your family. For an outdoor adventure showcasing 10 picturesque waterfalls, visit Silver Falls State Park. Take a hike along the walking trails, or go for a horseback ride through the miles of horse trails. For family fun, take a quick trip north to Portland to visit area attractions including the Oregon Zoo, International Rose Test Garden, Portland Children's Museum, and Portland Japanese Garden. Additional area attractions include the Oregon Coast, Wooden Shoe Tulip Festival, and the Portland Art Museum.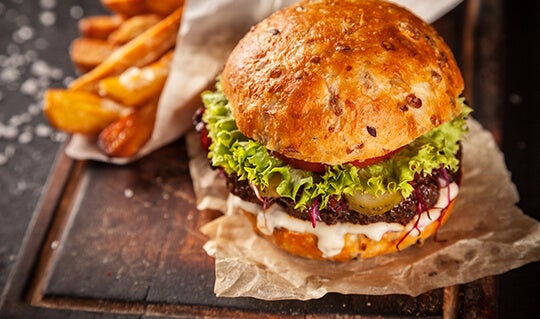 Dining
Let's eat! No matter what your tastebuds are craving, Woodburn Premium Outlets has something for everyone with plenty of options for on-site casual dining. For shoppers' on-the-go, refuel at Starbucks or grab a quick bite from Auntie Anne's Pretzels, Deanies Wienies Mio Ro, Pan Asian Express or Subway. For those looking to extend their dining experience, head next door to Panera Bread or Red Robin to enjoy a tasty meal while taking a break from your shopping experience.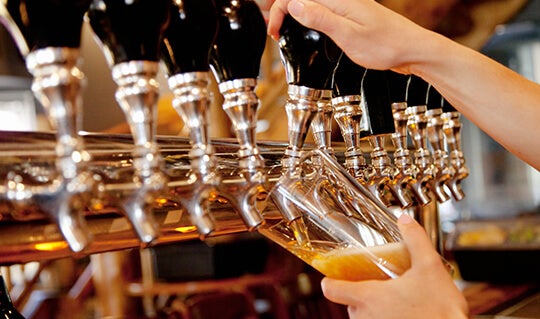 Nightlife
A weekend getaway isn't complete without a fun night out on the town. Check out some of the Willamette Valley's best nightlife options when visiting Woodburn Premium Outlets and experience a weekend getaway unlike any other. For the perfect date night or girls' getaway, head to the Brews of Oregon in Newberg and Dundee. Home to award-winning wineries and breweries, you're sure to love the unique spirits offered in the area. If comedy clubs are more your style, head to Portland. Just 25 miles north of the shopping center, Portland is home to Curious Comedy Theatre, Harvey's Comedy Club and Helium Comedy Club. There are plenty of options for you to choose from after a long day of shopping at when you visit for a vacation or weekend destination.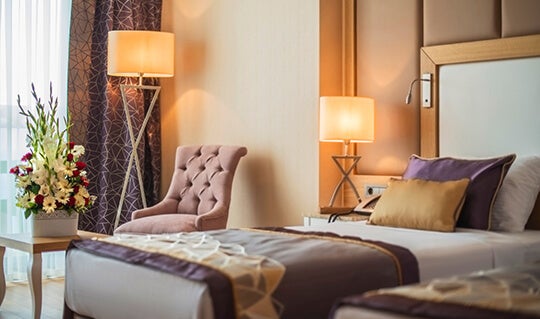 Accommodations
If you're interested in making Woodburn Premium Outlets your next vacation destination, there are a wide variety of accommodation options to choose from for both the business and leisure traveler. From bed and breakfasts to charming inns, or luxury resorts to economical motels, there are a wide selection of lodging to meet every individual comfort and budget. The local area features well known hotels like Best Western, La Quinta Inn & Suites, Courtyard Marriott, Hilton Garden Inn and more. Or, stay at The Oregon Garden & Resort for a picturesque stay among an 80 acre garden. This luxury resort features a spa, pool and on-site restaurant in a traditional, yet serene, setting.
Noteworthy Attractions Near The Center
Group Tour Reservations
Planning for a group of ten or more? Book a group tour and receive special discounts.
BOOK A GROUP TOUR
Directions & Transportation
From Portland
Take I-5 South to Exit 271. Turn right at the light, onto Hwy. 214, then immediate right onto Arney Road. Stay right and continue on Arney Road.

From Salem
Take I-5 North to Exit 271. Turn left at the light onto Hwy 214 and cross over I-5, then immediate right onto Arney Road. Stay right and continue on Arney Road.

Rent A Car
Special discount from Dollar Rent A Car, valid on vehicle rental from the downtown Portland or Portland Airport locations.

Bus Directions From Downtown Portland
Cost of trip is approximately $15 one-way on weekdays and $17 one-way on weekends. Round trip is $29.50 on weekdays and $34 on weekends. All schedules are subject to change. Please visit www.greyhound.com or call (800) 231-2222, and Woodburn Transit at (503) 982-5233 for further information and details. Woodburn Transit only runs Monday-Friday. Greyhound trips must be reserved at least 2 hours in advance. Please plan plenty of time for travel and shopping.

Greyhound station, located at:
550 NW 6th Ave (between Hoyt & Glisan Streets)
Portland, OR 97209
(503) 243-2333 www.greyhound.com

All-Day Trip
Depart: Greyhound station at 6:30am for Woodburn, or Arrive Woodburn Greyhound station at 7:15am
Locations: 479 N. Front St., Woodburn, OR 97071
Walk to Woodburn Transit Station(toward Grant St. SW, approximately 3 blocks) at 1st and Garfield
First bus arrives at 9:00am
Get off at stop #10, Woodburn Premium Outlets
Return: Take 1:37pm Woodburn Transit back (departs from stop in front of adidas store). Arrive at Transit Center at 2:30 pm. Walk back to Greyhound station.

Or

Call AAA Taxi at (503) 951-0123 for ride back to Woodburn Greyhound Station no later than 3:00 pm to catch final 3:50pm bus return bus to Portland. Woodburn to Portland Greyhound departs @ 3:35 pm and arrives back at Portland Greyhound station at 4:20 pm.

Amtrak Cascades Bus
Cost of trip is $9.50 one-way. Amtrak Cascades Bus runs daily, including weekends. All schedules are subject to change. Please visit www.amtrakcascades.com or call 1-800-872-7245 for further information and to purchase a ticket.
Union Station located at:
800 NW Sixth Avenue
Portland, OR 97209



AAA Taxi
Special discounts to travelers from Portland and Salem to Woodburn Premium Outlets - just mention this website. AAA Taxi can be reached at (503) 951-0123.