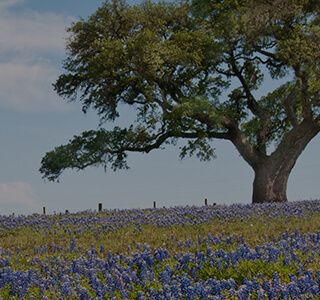 Exceptional Brands Up to 65% Off
EXPERIENCE
ROUND ROCK PREMIUM OUTLETS®
Shop & Stay
Round Rock, known as the sports capital of Texas, is where you will find Round Rock Premium Outlets. This premier outdoor shopping center is home to over 125 stores, including your favorites like adidas, Ann Taylor Factory Store, Banana Republic Factory Store, BCBG, Coach Factory Store, Gap Factory Store, GUESS Factory Store, J.Crew Factory, Michael Kors Outlet, Polo Ralph Lauren Factory Store, Tommy Hilfiger Company Store, and White House | Black Market. Plan a destination trip to this destination near Austin, Texas, and experience a vacation that is perfect for families.
Whether you plan to shop at this premium Simon mall during a weekend getaway or want to make a one-day trip to the area, there are plenty of attractions, dining options and accommodations that are sure to make your stay comfortable and fun. Check out an assortment of delectable dining options at one of the available restaurants or grab and go stations while shopping for an experience that is truly unlike any other. Take a trip with your family to visit the shopping center, or make this shopping center your next vacation destination. Either way, you'll love the shopping, dining and attractions readily available in the area.
Attractions
Whether you plan on shopping at Round Rock Premium Outlets for a day or staying in the area for a mini vacation, you'll love the endless attractions that are readily available to you and your family. Head to the Round Rock Sports Center fun a fun day of sports watching. This center hosts all of the major championship and tournament games for young athletes in the state of Texas. Other local favorite attractions include Austin Convention and Visitors Bureau, Round Rock Convention and Visitors Bureau, Round Rock Chamber of Commerce, The Dell Diamond - Home of the Round Rock Express AAA Baseball Team, Novita Spa and Teravista Golf Club.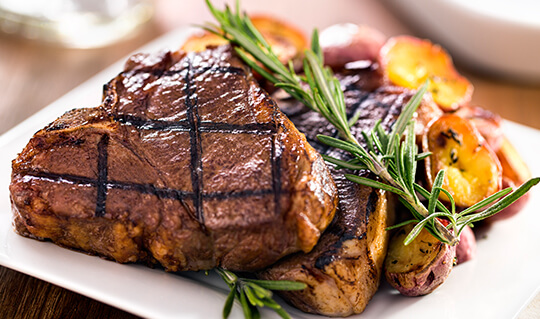 Dining
Savor the flavor of the area and choose from a wide variety of local dining options for all ages at the shopping center. No matter what your tastebuds are craving, you're sure to find exactly what you're looking for close by. For a quick bite to eat in the middle of your shopping day, try a pretzel from Auntie Anne's or a refreshing drink from Starbucks. For a fast lunch option, try west coast favorite In n' Out, comfort food expert Church's Chicken or Phil's Philly Grill. And, for dinner, try local favorites like Chili's, Bj's, La Madeleine and Villa Italian Kitchen. There is truly a dining option for everyone right at the shopping center's location.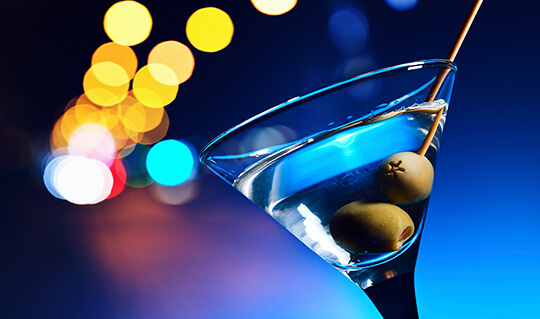 Nightlife
No vacation is complete without a night, or day, out on the town, so if you are looking for a nightcap, movie and more, the area surrounding the shopping center has you covered. From sports bars to downtown nightlife, the area is teeming with nighttime options you're sure to love. After a full day of shopping, head to Chili's or BJ's for late-night appetizers, drinks, and the big game on big screen TV's. The relaxing atmosphere is perfect after a long day, and of course the drinks are to die for. Or, head to downtown Round Rock or Downtown Austin for more nightlife options like love music, nightclubs and more. From anniversary dates to girls' night out, you won't be disappointed.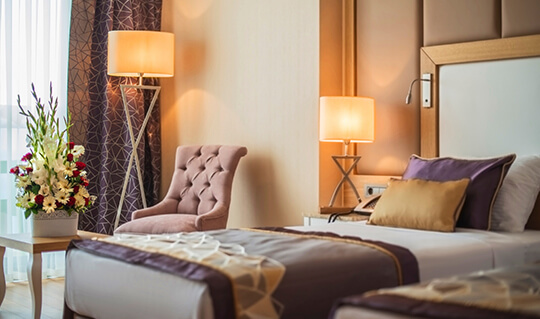 Accommodations
If you're interested in making Round Rock Premium Outlets your next vacation destination, there are a wide variety of accommodation options to choose from for everyone, including the leisure traveling family, the girls for a weekend of fun and even business travelers. From hotels to charming inns, economical motels and more, you're sure to find the perfect place to stay that meets your individual needs, comfort and budget. There are plenty of options to choose from, and staying near the shopping center has never been easier. If you're planning on staying in the area, check out Driskill Hotel, Embassy Suites North, The Four Seasons, The Hilton Austin Hilton Garden Inn, Holiday Inn Express, Hyatt Place, Hyatt Regency Lost Pines Resort & Spa, Hyatt Regency, Intercontinental Stephen F. Austin Hotel and Omni Hotel and more.
Group Tour Reservations
Planning for a group of ten or more? Book a group tour and receive special discounts.
BOOK A GROUP TOUR