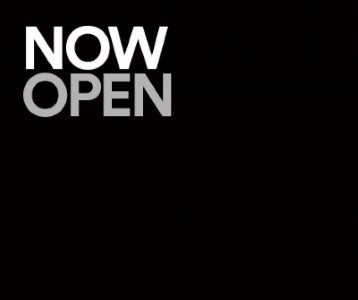 Now Open at North Georgia Premium Outlets!
North Georgia Premium Outlets®
North Georgia Premium Outlets just keeps getting better! We are pleased to announce the addition of new and iconic retailers.
There are even more big announcements to be made this year, be sure to join our free VIP Shopper Club to stay in the know on what's new, what's coming, and what's happening at North Georgia Premium Outlets:  https://www.premiumoutlets.com/vip
Jimmy Choo:

Jimmy Choo is a British global luxury fashion brand with an empowered sense of glamour and a playfully daring spirit. Tracing its roots to a bespoke shoemaker in London's East End in the early 1990s, catering to the global jet set and stylists, the brand as it is known today was officially born in 1996. Creative Director, Sandra Choi, has been heading up the London based design studio since the brand's inception creating one of the world's most treasured luxury brands. A pioneer in the art of celebrity dressing, Jimmy Choo was among the first to bring shoes and handbags to Hollywood where the red carpet proved to be the ideal runway for the brand. Known for it's confident and glamorous aesthetic combined with the expertise of Italian craftsmanship Jimmy Choo has acquired a global fanbase and is regularly seen on celebrities, royalty, musicians and women who dare to stand out. The world of Jimmy Choo encompasses women's shoes, handbags, small leather goods, scarves, sunglasses, eyewear, belts, fragrance and men's shoes.

Orvis: Today, along with our world famous fly-fishing gear, Orvis offers distinctive men's and women's clothing, home furnishings, gifts, and dog products. Each item is rooted in our heritage of authenticity and the outdoors, and is backed with no-questions-asked guarantee.
Salvatore Ferragamo: Salvatore Ferragamo is one of the major players in the luxury goods industry, and focuses on the creation, manufacture and sale of footwear, leather goods, clothing, silk products, other accessories and perfumes for men and women, all Made in Italy. The product range is completed by eyewear and watches, manufactured under license by third parties in Italy and abroad, in order to make good use of local skills.The unique, exclusive design which has always distinguished Salvatore Ferragamo's products is obtained by combining style, creativity and innovation with the quality and craftsmanship typical of Italian-made goods.

Prada:

Handbags, shoes, ready to wear, and accessories for men and women.



EVENT DATES SEP 30, 2019–SEP 30, 2023