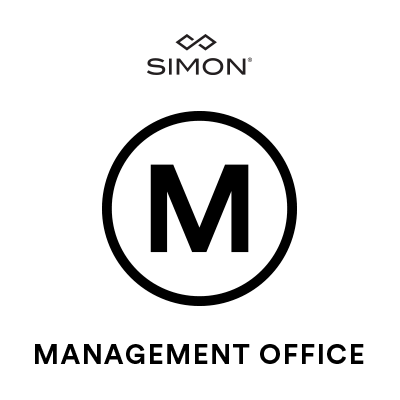 Management Office
The Management Office is available Monday through Friday between 8:30 AM and 5:00 PM to assist you with general Mall Information and Mall Map Directories, Short Term and Cart Leasing information, On-Mall Advertising opportunities, Marketing inquiries, Operational and Security issues, Customer suggestions and concerns or to contact a member of our Management Team. We are happy to assist you with obtaining a security escort to your car or to facilitate delivery of a complimentary wheelchair to your vehicle. Group Tours are welcome to check-in at the Management Office or at Simon Guest Services, located inside Market Hall.
BEST ENTRANCE
Please park in Parking Lots D or E and enter at The Bus Plaza.
LOCATION IN OUTLET
The Management Office is located directly behind The North Face; and faces The Bus Plaza.