Shop & Stay
Grove City Premium Outlets is western Pennsylvania's premiere shopping destination with over 120 brand name outlets including kate spade new york, Polo Ralph Lauren Factory Store, Levi's, Calvin Klein Coach, Columbia Sportswear, Gap Outlet, J. Crew, Michael Kors, Nike Factory Store, The Northface, Tommy Hilfiger, Vera Bradley and White House Black Market. Shoppers realize up to 65% off everyday retail and save even more due to tax-free status on most clothing and shoes in Pennsylvania. Located halfway between Pittsburgh and Erie just 3 miles south of I-80, the center is the perfect location for busy travelers to include in their itinerary and for many it is a tradition to visit on your way to or from Pittsburgh, Erie, Youngstown, Cleveland, Buffalo, Washington DC, Niagara Falls or Toronto.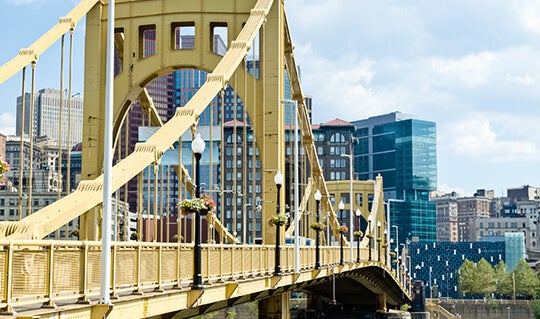 Attractions
While you are visiting the area, do not miss out on some of the area's best attractions including the Avenue of the 444 Flags & War on Terror Memorial, located in Hermitage. This memorial is a tribute to the hostages captive in Iran for 444 days during the Iranian Hostage Crisis. Or, visit Keystone Safari Park for an up close and personal way to connect with exotic animals as compared to the traditional zoo and do some ziplining at the park for added adventure. Carried Away Recreation is the perfect attraction for the outdoor enthusiast -- rent paddleboards and kayaks to enjoy on the Shenango River. Other area attractions include the Duquesne Incline and the Andy Warhol Museum located in Pittsburgh.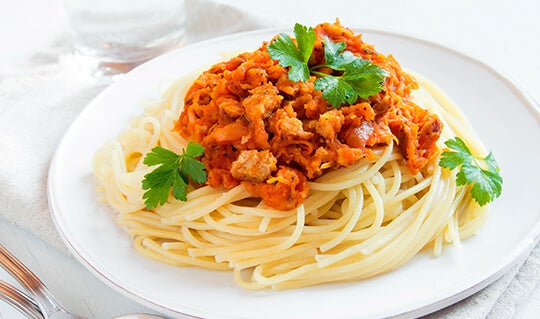 Dining
When shopping Grove City Premium Outlets you'll never go hungry. On-site there are 9 eateries within our food court from Fuye Japan to Villa Italian Kitchen. The center also boasts a Starbuck's Coffee to keep your energy for shopping. The area has an abundance of great restaurants to enjoy for breakfast, lunch or dinner. Try Nonni's Corner Trattoria for homemade Southern Italian cuisine located in the heart of downtown Grove City along with live entertainment on weekends. TimberCreek Tap & Table offers foodies locally sourced food as well as craft brews the perfect spot to relax with a pint after a day of shopping. Enjoy one of Pittsburgh's most famous sandwiches at Primanti Bros. Restaurant located right in front of the center on route 208. The restaurant has been featured on many food shows, most recently on the Travel Channel's "Man vs. Food." The Iron Bridge restaurant is a must-experience where you can enjoy anything from a delicious juicy burger or elegant prime rib in an authentic rustic setting. The newest addition to the area is Cannon's Chop House where you can enjoy lunch or dinner in a upscale modern rustic setting and enjoy anything from delicious aged steaks and seafood to traditional pub fare.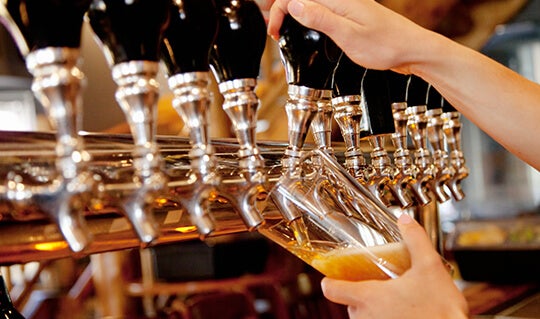 Nightlife
No visit is complete without a night out on the town, so if you are looking for a nightcap, movie or live music, the area surrounding the shopping center has you covered. For craft brews, head to North Country Brewery in Slippery Rock or TimberCreek Tap & Table just across from the center. If you're looking to kick back and watch a movie, check out the Guthrie Theatre located in downtown Grove City for an old fashioned movie experience with the latest in technology. If you love wings and karaoke check out The Original Quaker Steak & Lube located in Sharon. For the music lovers visiting the area, Jergel's Rhythm & Grille is calling your name. The facility has state-of-the-art acoustics and hosts local and national acts every night of the week.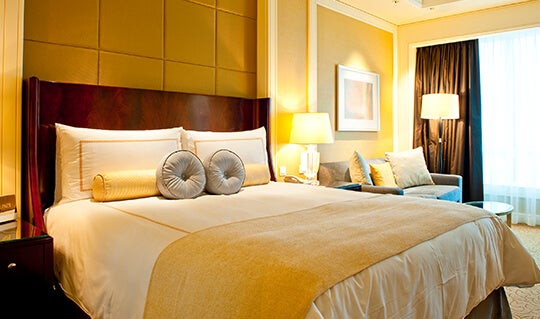 Accommodations
With so much to do and see in Mercer County it makes for the perfect travel destination for a weekend getaway. There are 7 hotels all located less than 1/4 mile of the center that will make your stay both comfortable, convenient as well as affordable. Whether you're stopping by on your way to a larger city, or your plan is to stay in the area for a girls' weekend, family vacation or anniversary getaway, staying close to the shopping center has never been easier. Check out the following accommodation options when you choose to make Grove City Premium Outlets a part of your next destination: TownePlace Suites by Marriott, Holiday Inn Express, The Hampton Inn, Best Western and Comfort Inn. Stay at the Fairfield Inn & Suites by Marriott in Slippery Rock or Holiday Inn Express in West Middlesex for a special Shop & Stay package that includes a Grove City Premium Outlets gift card.
Noteworthy Attractions Near The Center
Group Tour Reservations
Planning for a group of ten or more? Book a group tour and receive special discounts.
BOOK A GROUP TOUR
Directions & Transportation
I-79, Exit 113 Grove City
From Pittsburgh: Take I-79 North to Exit 113 Grove City. Make a left onto Route 208 and the Outlets will be to your left.

From Toronto:
Opt. 1: Take the QEW South to Ft. Erie. Cross the Peace Bridge to USA and then take I-190 South to I-90 West towards Erie PA. From I-90 West take I-79 South to Exit 113 Grove City. Make a right onto Route 208 and the Outlets will be to your left.
Opt. 2: Take the QEW South to Highway 405 over the Queenston/Lewiston Bridge to USA. Take I-190 South to I-90 West towards Erie, PA. From I-90 West take 1-79 South to Exit 113 Grove City. Make a right onto Route 208 and the Outlets will be to your left.

From Niagara Falls: Take the QEW South to Hwy. 420. Cross the Rainbow Bridge into USA then Rainbow Blvd. to Robert Moses Parkway. Take I-190 South to I-90 West towards Erie PA. From I-90 West take I-79 South to Exit 113 Grove City. Make a right onto Route 208 and the Outlets will be to your left.

From Youngstown: Take I-80 East to I-79 South to Exit 113 Grove City. Make a right onto Route 208 and the Outlets will be to your left.

From Erie: Take I-79 South to Exit 113 Grove City. Make a right onto Route 208 and the Outlets will be to your left.

From Cleveland: Take either I-71 South or I-77 South to I-80 East to Exit 19A. Then take I-79 South to Exit 113 Grove City. Make a right onto Route 208 and the Outlets will be to your left.

From Akron: Take I-76 East to I-80 East to Exit 19A. Then take I-79 South to Exit 113 Grove City. Make a right onto Route 208 and the Outlets will be to your left.

From Buffalo: Take I-90 West to I-79 South to Exit 113 Grove City. Make a right onto Route 208 and the Outlets will be to your left.

From Canton: Take I-77 North to I-76 East to I-80 East to Exit 19A. Then take I-79 South to Exit 113. Make a right onto Route 208 and the Outlets will be to your left.

From Johnstown: Take Route 22 West to I-76 West PA Turnpike to Cranberry Exit. Take I-79 North to Exit 113 Grove City. Make a left onto Route 208 and the Outlets will be to your left.

Zipcar
Please visit zipcar.com for information.
*Grove City Premium Outlets Shoppers receive a free VIP Coupon Book. Must present Zipcar key at the Information Center.

Regency Global Transportation
(412) 321-6800