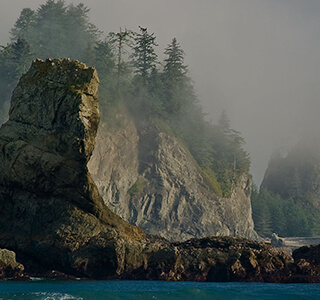 Exceptional Brands Up to 65% Off
DISCOVER
DENVER PREMIUM OUTLETS®
Shop & Stay
La Plaza is the premier shopping and dining destination in the South Texas and features retailers that include your favorites like H&M, Zara, Kendra Scott, Forever 21, Pandora, as well as Lego, Express, Banana Republic, Victoria's Secret and Guess. Conveniently situated at the intersection of 10th Street and Interstate 2, just 5 miles from the U.S. – Mexico border, La Plaza is home to dozens of specialty retailers and the perfect place to spend a weekend for vacation or a getaway. La Plaza features an expansion wing that includes an additional 245,000 square feet of retail space housing dozens of specialty retailers, five first-to-the-market restaurants and a four new junior anchors. Take a trip to this leisure destination and discover why the shopping center is one of the area's main shopping stops. Enjoy an assortment of delectable dining options at one of the available restaurants or grab and go stations while shopping for an experience that is truly unlike any other. You'll love the shopping, dining and attractions readily available at La Plaza.
Attractions
World famous Red Rocks Amphitheater is a short drive from Denver Premium Outlets, offering a variety of recreational options including guided tours, hiking, as well as concerts and films. The Denver Center for the Performing Arts is mere minutes away from the center and is the nation's largest nonprofit theatre organization. Shows include family-friendly, drama, comedy, musicals, and Broadway tours. Behind the scenes tours are also available. Museums of all types abound in Denver ranging from the Wings Over the Rockies Air and Space Museum, more than six highly rated art museums including the Denver Art Museum, the History Colorado Center, Museo De Las Americas, and the American Museum of Western Art. Family Friendly Attractions include the Denver Zoo, the Denver Botanic Gardens, and no visit to Denver would be complete without a visit to Elitch's, the one of a kind Butterfly Pavilion or the dynamic play area at Denver Premium Outlets. The majestic Rocky Mountains have their own allure, whether you hike, ski, cycle or simply watch them glow in the sunset from the Food Pavilion at Denver Premium Outlets.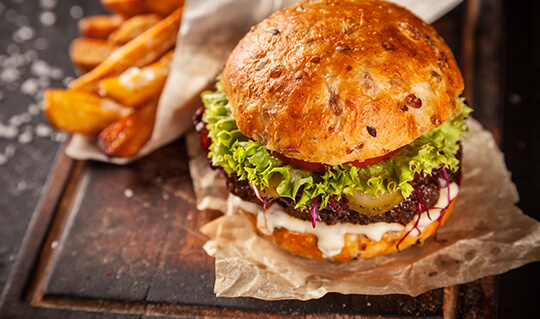 Dining
The North Metro Denver area has a diverse restaurant scene and something to please everyone's palate. From American comfort food and steakhouses to sushi or pizza, delicious menus are sure to satisfy and surprise no matter where you dine. The thriving microbrew and wine industries have developed restaurants sure to please with insightful pairings and recommendations. After a day of shopping, try relaxing at the Lazy Dog Brewery featuring American comfort food with unique twists, Bitto Bistro with wine selections, charcuterie plates and dining or head to Hana Matsura for sushi –all located in nearby Westminster and each with pricing to fit any budget. If you are returning to the heart of Denver, and steak is on your mind, local favorites include Elway's (named for former Bronco Quarterback John Elway), Guard and Grace, the Denver Chop House or visit one of the more well-known chains like The Capital Grille or Morton's. In nearby Boulder, restaurants and nightlife co-mingle on a quaint four-block stretch of Pearl Street, with exceptional food, local microbrews, art, music and much more.
Nightlife
Larimer Square, one of Denver's most historic blocks, is home to some of the best entertainment and nightlife in the downtown area. Comedy Works, Corridor 44 Denver's only champagne bar and restaurant and the Crimson Room which features live music nightly are great places to start. For the sports-minded members of your family, the Pepsi Center offers tickets to the Colorado Avalanche, Denver Nuggets, UFC Fight nights and many more activities and includes a great concert line up for the 2018-2019 season. Denver is also home to the Denver Broncos, and the Mile High Stadium. Movie Theatres, concerts and other activities are all easily accessible and the variety of venues are plentiful depending on your interests and budget.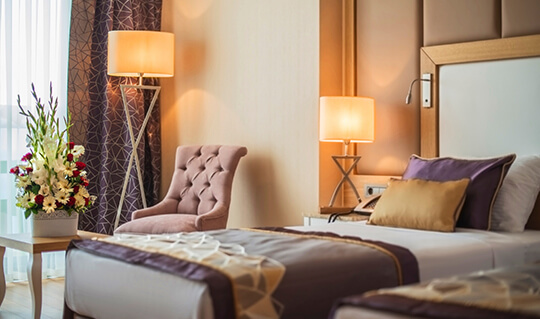 Accommodations
Denver Premium Outlets is located in Thornton, CO, a growing destination in the North Metro Denver area. The region features a wide range of lodging options to fit any budget. If you're a savvy shopper, be sure to book a Shop & Stay package at one the following resorts: Candlewood Suites and Marriott Courtyard  offer a free shuttle service to and from the center and our exclusive VIP savings passport to customers. The unique location of Denver Premium Outlets provides easy access to shoppers from Northern Colorado and beyond. The Elizabeth Hotel in Fort Collins also offers the exclusive Denver Premium Outlets savings passports. With the heart of Denver and the mountains just minutes away you can pamper yourself with lodging options that include the JW Marriott at Cherry Creek, or The Westin Westminster. Other nearby hotels and resort-style properties include the Double Tree in Westminster, The Double Tree in Thornton, the Residence Inn in Westminster, The Fairfield Inn Thornton, and Breckenridge and Winter Park Resorts on your way to the Rocky Mountains to hike or ski.
Group Tour Reservations
Planning for a group of ten or more? Book a group tour and receive special discounts.
BOOK A GROUP TOUR