Shop, Support & Save from October 1-31, donate $10 to Susan G. Komen and get your digital Discount Pass
DONATE NOW
Shop & Stay
When you choose Clinton Premium Outlets, you're choosing savings of 25-65% off everyday prices on designer and name-brand options at New England's premier shopping destination. Located along the Connecticut shoreline, this Simon center is the perfect shopping pitstop on your way to Boston or New York. The charming outdoor village center hosts more than 70 designer and name-brand outlet stores, including your favorites like Coach, Calvin Klein, Michael Kors and Saks Fifth Avenue OFF 5TH. Take the day to explore the numerous outlet options, or divide your time between Clinton and the unique dining and entertainment choices that make the area a destination for all ages.
Right next to decadent seafood restaurants and wineries, Yale University and even a state park, Clinton Premium Outlets is New England's favorite shopping destination. Take a day trip with the girls or go on a mini-vacation as a family; Clinton is sure to become your go-to spot thanks to the many restaurants and attractions in the area. Just off I-95, the conveniently-located shopping center is just 20 miles north of New Haven and the perfect vacation destination for any time of the year.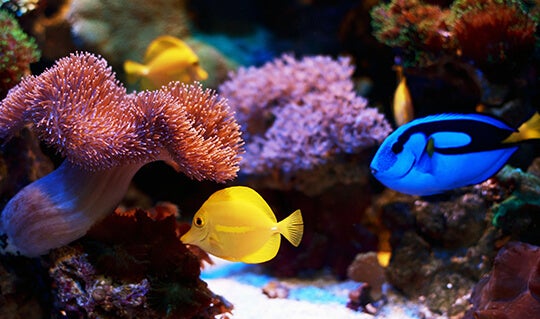 Attractions
Whether you're traveling to Boston or New York and want to make a quick shopaholic pitstop, or you've carefully planned a vacation specifically to visit Clinton Premium Outlets and the surrounding area, you'll love what the New England area has in store for you. Head on over to Bishop's Orchard Farm Market & Winery and discover farm-fresh products and a pick-your-own farm experience, or hop aboard a vintage steam train at the Essex Steam Train & Riverboat. You'll love heading to the Florence Grizwold Museum after a full day of shopping, or, if you like sightseeing, take a walk around Yale University's campus in the evening, taking a stop at The Shops at Yale for a unique and local experience. Still don't see anything you're interested in? The Goodspeed Opera House and Mystic Aquarium & Seaport should do the trick.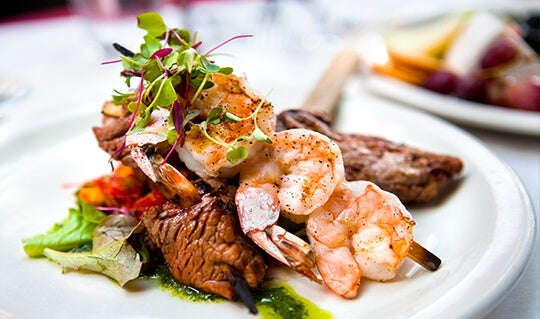 Dining
Savor New England's best seafood and fine dining options when you make Clinton Premium Outlets a part of your trip. Visit Connecticut's Best Wine Bar in 2016, Ballous Wine Bar, for over 80 wines by the glass. Or, make a stop at Lenny & Joe's Fish Tale and experience a tradition that has lasted since the restaurant started as a roadside clam stand in 1979. In need of a waterfront restaurant with some of the best surf and turf in the area? Jet over to Rocky's Aqua for a lively evening and a delicious menu that is sure to keep you coming back for more. Other area favorites include Chow Food and Beverage Co., La Foresta Restaurant & Wine Bar and Shanks at Harborside Marina. You'll love all of the local dining options the area has to offer when you visit this Simon property.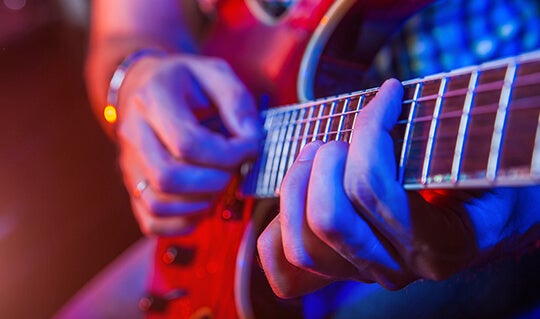 Nightlife
When it comes to nightlife, the shopping center is right next to a mecca of alternatives for people of all ages. Mohegan Sun is one of the largest entertainment and gaming destinations in the United States, only 25 minutes from the center. This 34-story casino, hotel and entertainment complex features Native American-styled decor and sits along the Thames River for a view unlike any other. If gaming isn't your style, stop by Toad's Place in New Haven. The legendary venue has featured major performers since 1975 in the downtown concert venue that you're sure to love. For even more nightlife attractions that are perfect after a long day of shopping at Clinton Premium Outlets, you can dance like no one's watching at BAR Nightclub or even catch a show at The Kate, Katharine Hepburn Cultural Arts Center in Old Saybrook.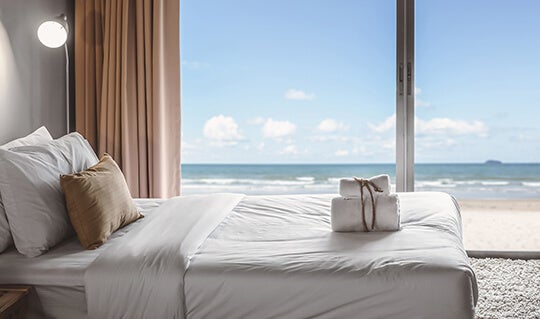 Accommodations
If you're interested in making Clinton Premium Outlets a travel destination for a weekend getaway with your spouse or mini trip as a family, you can stay at a number of local bed and breakfast locations or hotels to make your stay more memorable. There are a variety of Shop & Stay Packages to choose from! Just mention your outlet mall visit at any of the following locations for more information: Abel Buell Home by the Shore, Madison Beach Hotel, Saybrook Point Inn and Water's Edge Resort & Spa. You'll love the assortment of hotels, inns, spas and bed and breakfasts that are so simple to choose from and so near to Clinton , as well as the number of dining and nightlife options. Choose a Simon property as your next vacation destination and experience unique shopping, dining and nightlife choices!
Noteworthy Attractions Near The Center
Group Tour Reservations
Planning for a group of ten or more? Book a group tour and receive special discounts.
BOOK A GROUP TOUR
Directions & Transportation
Clinton Premium Outlets is located off I-95 at Exit 63 (on Route 81)

From New Haven/Fairfield/New York: Take I-95 north to Exit 63

From Hartford/Springfield: Take I-91 south to Exit 22S (Route 9 South) to Exit 9 (Route 81 South). Turn right onto 81 South and proceed 14 miles. Center is on the right.

From Mystic/Rhode Island/Boston: Take I-95 south to Exit 63.

Zipcar
Please visit zipcar.com for information.


9 Town Transit - Shoreline Shuttle
Please visit estuarytransit.org or call directly at (860) 510-0429 for information.
Daily weekday (Monday-Friday) local bus service and limited Saturday service to center with stops at shoreline points from Madison to Old Saybrook.

Metro-North Railroad train service available from Grand Central (NYC) to New Haven; transfer to Shore Line East train service to Old Saybrook (weekdays and limited Saturday service).
(800) METRO-INFO (Metro North Railroad Passengers)
(800) ALL-RIDE (Shore Line East Passengers)

Taxi Service available from New Haven to the center.
(800) METRO-INFO (Metro North Railroad Passengers)
(203) 777-7777 or (203) 333-3333 (Metro Taxi)


9 Town Transit - Shoreline Shuttle
Weekdays and limited Saturday service from New Haven to shoreline Train Stations.
Take Shoreline Shuttle or taxi to Clinton Premium Outlets.