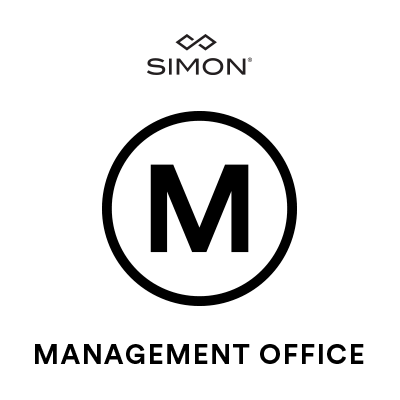 Management Office
Mall Management Office is pleased to offer the following amenities::
• General Information • Simon Giftcards
• Wheelchair Rental • VIP Shopper Club
• Lost & Found
Visit us during office hours, located in Suite 225 near Lindt Chocolate Shop. If you need immediate assistance, please call (860) 227-7903.

Management Office Hours
Monday - Friday: 8:30AM-5:30PM

Purchase Simon Gift Cards
Monday, Wednesday, Thursday, Friday: 10AM-5PM or by appointment.

BEST ENTRANCE
Located next to Lindt Chocolate Shop
LOCATION IN OUTLET
Suite 225