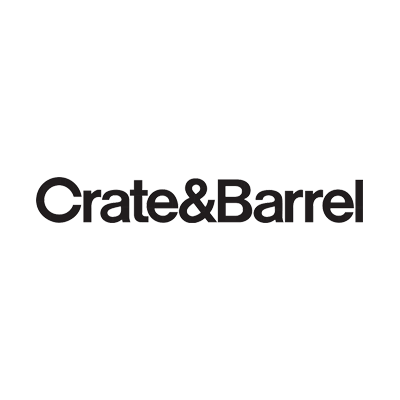 Crate & Barrel
People
Always first and foremost. An involved associate taking the time to educate a customer about the nuances of a hand blown goblet. A dedicated buyer working with a master weaver to rebuild not only a village's looms, but ultimately an entire community. The personal pleasure of lifelong friendships with many of our vendors and their families. And talk about seeing a friendly face in the morning, there is our amazing family of associates. Many who have been with us fifteen, twenty five, thirty five years. It's these day-to-day relationships that energize our mission.

Product
Passion is the word that best captures our fascination and obsession with innovative, high-quality design. While many of our customers are more than familiar with the Crate and Barrel look, what most of them don't know is that the majority of our designs are created exclusively for us. If you could only see our buyers' passports. They travel the world developing new product ideas with skilled craftsmen and artists. And talk about picky. You should see how many prototypes we reject until every curve of a chair, every stem on a goblet, every weave is just how we want it. Our passion for product is what started Crate and Barrel. And it will always be what moves us forward.

Presentation
First impressions are lasting. At Crate and Barrel, we present our products to help your eye focus on shape, form, color, and function. Our Housewares and Furniture Collection are creatively arranged in a crisp, clean, architectural setting designed to make you feel at home so you can visualize how it will all feel in your home. We pace your experience in our stores with a surprise at every turn. An unexpected take on things that will catch your eye, a spontaneous setting that will invite you to touch, a thoughtful pairing of objects that will make you think... what if?
STORE HOURS
Monday to Thursday 11AM - 8PM |
Friday to Saturday 10AM - 8PM |
Sunday 11AM - 7PM |

BEST ENTRANCE
North Entrance
LOCATION IN OUTLET
114-A
PRODUCTS CARRIED AT CRATE & BARREL