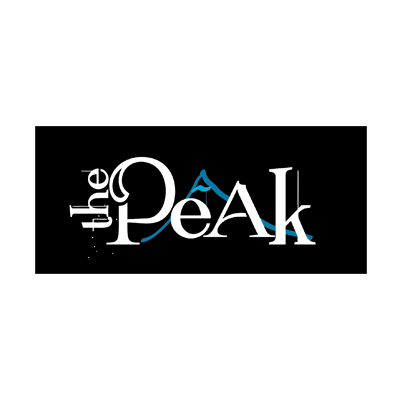 The Peak
A new and truly refreshing specialty store.

After learning that one of Europe's most popular outerwear and sportswear collections was planning an expansion into the U S market, it didn't take much discussion for us to decide on opening a Luhta of Finland collection store. That was back in November of 2015. The quality, unique styling, exceptional fit… all with attention to every detail, were quickly recognized by customers entering the store. (and because The Peak is one of the first stores to carry the line, customers didn't need to worry about seeing others in the same garments). From those opening months, The Peak has evolved into a unique specialty store, the likes of which has not been seen in quite some time.
While Luhta & Icepeak continue to be the cornerstone of the overall merchandise mix at The Peak, additional individual and unique lines of clothing, gifts, jewelry and accessories are constantly evolving to round out a complete, quality and novel shopping experience.
SPECIAL HOURS
11/01/2021: 11AM - 8PM (Holiday Shopping)
11/02/2021: 11AM - 8PM (Holiday Shopping)
11/03/2021: 11AM - 8PM (Holiday Shopping)
11/04/2021: 10AM - 9PM (Holiday Shopping)
11/05/2021: 10AM - 9PM (Holiday Shopping)
11/06/2021: 10AM - 9PM (Holiday Shopping)
11/07/2021: 10AM - 7PM (Holiday Shopping)
11/09/2021: 11AM - 8PM (Holiday Shopping)
REGULAR STORE HOURS
Monday to Thursday 11AM - 8PM |
Friday to Saturday 10AM - 9PM |
Sunday 10AM - 7PM |

BEST ENTRANCE
East Side of Property in the Promenade
LOCATION IN OUTLET
G070