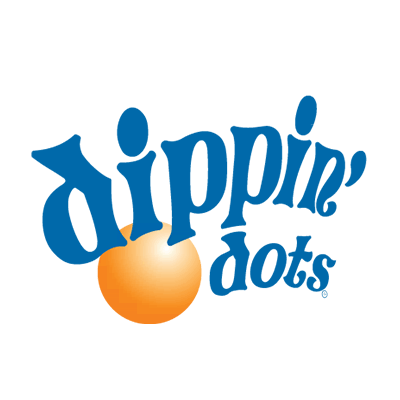 DIPPIN' DOTS
---
Dippin' Dots presents a new twist to your old ice cream favorites with our Dot Delicacies line of Ice Cream Cakes and Sandwiches. Each Cake features a different Dippin' Dots flavor, blended with rich cake pieces, drizzled with creamy sauces, on a crunchy cookie or a chocolaty fudge crust. They're the perfect treat for fun party.

No time for cake? Do an ice cream sandwich Dippin' Dots style with our Dot Delicacies Dotwich. We take our yummy Dippin' Dots and "dotwich" them between two crunchy cookies. This single serving sandwich is the perfect "grab-and-go" snack.

Also try our delicious milkshakes and smoothie fruit drinks.